Swansea's very own Uplands has made a list of the top 20 "hippest" areas to live in the UK, according to Travel Supermarket.
Surveys conducted last year for Travel Supermarket's Hip Hang-Out Neighbourhood Index ranked Uplands in 14th, with trendy Cardiff districts Pontacanna and Canton in 13th. They were the only 3 Welsh regions to make the list.
A spokesperson from Travel Supermarket, Emma Colhurst, explained that the aim of the index was to inspire city breakers with ideas for new places to discover. Places thought to be of "peak hipster" status did not make the cut as they are often already well-trafficked. Instead, the aim is to encourage people to experience an area's independent creative spirit.
I don't think anyone could argue that Uplands isn't full of independent, creative spirit!
Scoring Points
Points were awarded to places based on markers like independent coffee shops, vintage fashion outlets, vegan cafes, co-working spaces or art galleries, and the potential savings travellers could make by staying there instead of the city centre.
Points might be deducted if the areas featured a high number of big chain brands.
Emma added, "You'll be pleased to know that we didn't base the ranking on beard-to-face and pints of craft beer ratios".
About to Get Even Cooler
Public art promoting and celebrating the work of poet Dylan Thomas has been popping up in Uplands over the last year, thanks to funding from local councillors Irene Mann and Peter May.
These have attracted the attention of National Lottery funders, who have pledged £10,000 more to allow more artwork to be commissioned and put up in the area.
Dylan Thomas was born on Cwmdonkin Drive in Uplands, and a plaque on popular establishment the Uplands Tavern commemorates one of the poet's frequent drinking spots.
As well as images of Thomas, the art depicts characters such as Captain Cat (from Under Milkwood), his friend, minister and activist Rev Leon Atkin, and colourful flowers in both Brynmill and Cwmdonkin Parks. They have been painted on benches, electricity boxes, and other items you might happen upon in a street.
New artwork may include a mural on the walls of St Helen's Rugby and Cricket Ground, and further bench paintings, including those around the Cenotaph on Swansea Bay.
An Area in High Demand
Although historically a very popular location with students, young professionals and families have been more keen, recently, to rent accommodation in Uplands. They're all looking to benefit from its wealth of shops and restaurants and nightlife, its proximity to Swansea City Centre, the beach, and all of the parks.
The proximity to major transport links, as well as major employers such as Singleton Hospital and Swansea University are also attractive features.
Significant Rental Growth in Uplands
Ten years ago, a landlord might expect to receive around £550pcm for a 2 bedroom house for a professional let in Uplands. In the past 12 months, we have seen these properties achieving up to  £750pcm – which is a stunning 36% increase.
This 2 bedroom house on Cambridge Street for £695pcm was only available for a couple of weeks before it was let to a professional couple (unfurnished). It had been modernised and newly redecorated prior to marketing, with new carpets laid throughout and a new bathroom suite installed.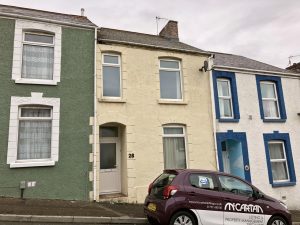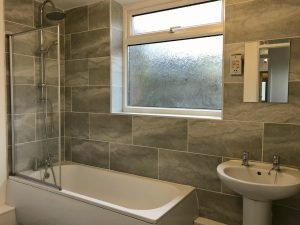 Soon to be marketed for let in Uplands is this 3 bedroom house on Hawthorne Avenue for £850pcm (also unfurnished). Although modernised, this property is full of traditional features, and has a family-friendly garden.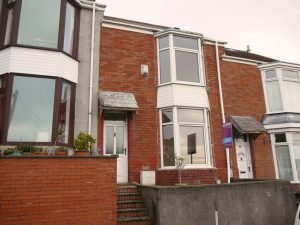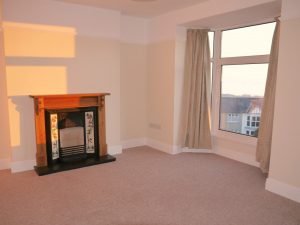 6% + Yields in Uplands
At the time of writing this article, we found that there wasn't much left on the market for sale! However, we did find this lovely 3 bedroom house on Edgeware Road  with an asking price of £144,950. Click here to view the brochure.
We think this would easily achieve rent of £750pcm which, if purchased at £140,000 would give a yield of 6.42%.
As rents rise close to their peak in Uplands, we are seeing some savvy landlords with student HMO properties in the area making the decision to convert them instead into high-end apartments for professionals, which easily achieve £750pcm.
We let this one last summer, again to a professional couple: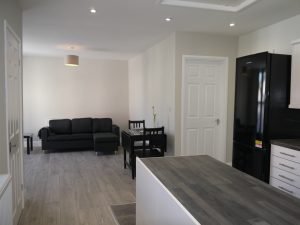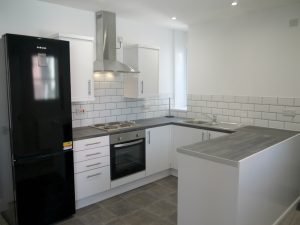 We predict that Uplands still has some room to grow due to the increase in demand for modern accommodation for professionals and professional families in this area. With prices still favourable for investors, Uplands may just be the right area to be looking in right now.
If you'd like more information on where the "hippest" areas to invest in Swansea area, please give us a call on 01792 430100, or click here to email us!
Disclaimer: The information contained in this newsletter is of a general nature and no assurance of accuracy can be given. It is not a substitute for specific professional advice in your own circumstances. No action should be taken without consulting the detailed legislation or seeking professional advice. Therefore no responsibility for loss occasioned by any person acting or refraining from action as a consequence of the material can be accepted by the authors or the firm.
Sources: Wales Online on Cardiff / Wales Online on Uplands
Image Sources: Property photos by McCartan Lettings / Thumbnail image from the Daily Mail
Related: Sunday Times names Mumbles Best Place to Live in Wales / Guide to Buy-to-Let for New Investors