Buy to Let Deal of the Month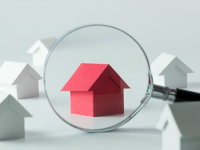 Our buy-to-let deal of the month for November is on one of our favourite streets in Uplands - Cambridge Street. Click here to view the brochure.
This ever-popular street is ideal for investment. It is ideally located to attract young professional tenants with major employers Swansea University and Singleton Hospital close by, and the shops, restaurants, and nightlife of Uplands Crescent within walking distance. It's close to the City, but not right in the centre. We have written a number of articles on Uplands, and have written a case study on an investment property on this street, too, so we know it well!
Rents on this street can range from &650 - &850pcm depending on decor, size, and whether the property has sea views. If purchased for &140,000, you'd be looking a yield of between 5.57% - 7.29%.
Based on the brochure, this particular property looks like it is in need of some TLC. There would be a lot to consider financially, and an internal viewing would be essential to establish whether it just needs a cosmetic overhaul or whether it needs something more complex. A new kitchen and new bathroom would be essential, along with full redecoration and new carpets. Damp would be a major question - these older properties can be affected with damp issues, so it is always wise to give them a good check over - and then have a second viewing to be sure!
Making these renovations at the start of the lettings process - and ensuring they're done properly! - should mean the property would be maintenance-free for a fair few years.
If you're looking to invest in buy-to-let in Swansea and would like some free advice on the best places to let for your investment needs, give the team at McCartan a call on 01792 430100, or send us an email by clicking here.
Disclaimer: We recommend that you seek specialist expert advice before making financial decisions.