Buy-to-Let Deal of the Month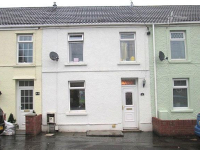 My Buy-to-Let Deal of the Month for October is this three bedroom mid-terrace house in Gorseinon, currently for sale with Clees Estate Agents. 
Click here to view the brochure
.
Gorseinon is a popular area for renters due to its proximity to Swansea City Centre, Fforestfach, and major transport links such as the M4. Housing here is affordable, and the local schools have good reputations. Generally, we find the tenants looking to rent in this area are families, or have family in the area, and are looking for long term lets. 
This property is ideal for a landlord or investor who is willing to undertake mild cosmetic refurbishment work to add value to the property and make it a solid, long term investment with little to do by way of maintenance going forward. 
With this property, we would recommend investing in a new kitchen and bathroom, flooring and full redecoration. The electrics and boiler should also be tested to sure they are at current safety standards, too. The first floor needs some minor alterations; the front bedroom has a stud wall that could easily be removed as it isn't a supporting wall. 
For the more experienced landlord (and with the advice from a professional architect, such as Cellan Jones of Prime Architecture), it may be possibile to extend the property over the top of the kitchen and bathroom to make a first floor bathroom, and extend the kitchen downstairs. 
Once complete, we believe this property could easily achieve &500pcm, which at a price of &80,000 would offer a 7.5% yield. In a buoyant market and with a quality renovation, it could achieve &550pcm - 8.25% yield. We would always recommend getting the sale price down as much as possible to increase on that yield! 
This property will require a keen eye and detailed renovation plan to keep it on track and on budget. At McCartan Lettings, we have developed a project management service for our landlords which is fully CDM compliant, ensuring the renovations we do are delivered on time, within budget, and are legally compliant. 
If you would like more information about the buy to let Market in Swansea, or about our project management service, please do not hesitate to contact us to book in for a free 30 minute consultation. You can call the team in the office on 01792 430100, or click here to email us.