Christmas Opening Hours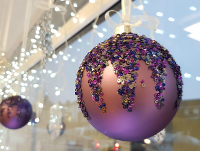 Merry Christmas! From all the Team at McCartan, we hope you are having a nice, relaxing festive break. 
Our office is now closed, and will be re-opening at 9am on Tuesday 2nd January 2018.
Landlords
All rent payments that were received up to and including before midday on Friday 22nd December (2017) have been paid across to you. If your rent is due after this date, it will be processed to you when the office reopens on 2nd January.
Managed Tenants
You can still report maintenance to us even now the office is closed, but only emergency situations will be dealt with. If you do have an emergency, please call and text the emergency maintenance mobile. 
Don't Forget!
If you've got baby food pouches (any brand) or Ella's Kitchen branded snack wrappers to recycle, you can bring them into our office on Gower Road once we reopen, and we will send them off for you. For every pouch recycled, Ella's Kitchen donate 2p to Singleton Hospital's Neo Natal Clinic. To find out more,
read our article here
.