Buy-to-Let Deal of the Month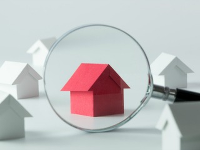 Our buy to let deal of the month for July was so popular, by the time we were ready to send out this newsletter, the agent had already removed the listing, suggesting it has sold!
This month, I came across this really well-presented 3 bedroom family home in Manselton, which was on the market for &125,000. Manselton is a firm favourite with renters due to its proximity to the city centre, and it is central to all the main arteries out to the M4, from J47 to J42.
Internally, this property would require little by way of maintenance apart from the usual refresh (check out our top ten tips for presenting to your property by clicking here), so the void period between buying and getting it let would be minimal – with careful planning, even as little as just a week.  
Properties in Manselton
3 bedroom properties in Manselton range from &550pcm - &650pcm, so at &600pcm and a purchase price of &125,000, it would bring in a healthy yield of 5.76%. According to data provided by Zoopla, there are no 3 bedroom properties available for rent in the area* - an indicator that demand will be high for this type of property, and that when 3 bedroom properties are let in the area, the tenants tend to stay long term.
I suspect that because there is an open house viewing on 29th July and the asking price is right on the cusp of the stamp duty threshold that the vendor is motivated to sell. It would have been worth viewing, in my opinion, as I would have expected it to be sold on the open house day. As it is, it would appear it's been snapped up even sooner than that!
What is an Open House Day?
When agents advertise an Open House Day, it's basically a block viewing for anyone who wants to view it. The benefit for the agent and the seller is that all the viewings take place in one go, and of course it stirs up rivalry between the people viewing, making it more likely that the property will be sold on the day for the asking price or higher if bids are made.
As a purchaser, it would be better to secure a private, individual viewing beforehand so not to be swayed by the other people viewing the house at the same time. However, if that's not possible, keep in mind your needs and wants from a property purchase when you arrive for the open house, and focus on what the property really has to offer and also what its limitations could be.
Since beginning to write this article, we suspect a keen purchaser managed to view early. Acting quickly is crucial when you see properties that are below market value if you are going to have the best chance to maximize your return on your property investment.
I hope this article has been some food for thought for you, and that it helps you think about the questions to ask and things to look for when looking at property to buy to let in Swansea.
If you have a property in mind already and would like my opinion on it (for free!), please just drop me an email with the brochure attached and I'd be more than happy to help. You can send them through to me at hannah@mccartanlettings.co.uk
*correct as of 21/07/17