Annual Growth at 10.5% for Swansea's Rental Properties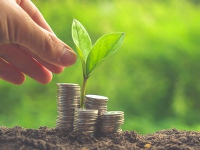 It's good news again for landlords and property investors in Swansea as Rightmove reports a 10.5% annual rise in Swansea rents.
Rightmove has published its quarterly Rental Trends Tracker for Q2 (April-June 2017), and names Swansea in the top 3 highest growth areas outside of Greater London between Q2 2016 and Q2 2017.
Across the UK, Rightmove also reports a 7% increase in available rental stock, so tenants should have more choice than this time last year. However, rents across the whole of the UK (apart from Greater London and the North East) have seen increases yet again over the past quarter, which suggests if supply isn't an issue then Landlords have started increasing rents.
 Rents could be rising as the result of forward planning; landlords could be increasing rents ahead of higher taxes and the tenant fee ban coming into effect in England (which will most likely see agents passing some additional costs to landlords), or because they are starting to feel the pinch of the cost of licensing. It could also be that the values of rental properties are increasing as landlords invest back into their properties, improving the quality of the accommodation, and so commanding higher rent.
Hannah McCartan, MD of McCartan Lettings, comments, "The news that Swansea is still seeing a notable increase in rents into the first half of 2017 suggests that, despite what is happening in the rest of the UK, rental supply here is well below the demand that is out there, and when properties are presented to a high and desirable standard, tenants are willing and able to pay that bit extra."
Our stats for Swansea this month back up this trend as they also show that supply is considerably lower than last month, notably with 3 and 4 bedroom properties, and the difference between rents month on month are up on average 7.8% to the end of June 2017.
"Even with the challenges ahead for the buy-to-let market as a whole, Swansea is still looking like a strong area to invest in property with all the development potential it has, such as the City Regeneration Project, and hopefully with more in the pipeline too with the bid for City of Culture 2021 and The Tidal Lagoon".
With careful planning for future tax implications, and taking advantage of the record low interest rates, investing in the right properties in Swansea where demand for long term professional tenancies is high should not only give healthy yields, but also capital growth.
If you are thinking of investing in property in Swansea, please get in touch to discuss your requirements and benefit from our wealth of knowledge on the property market in Swansea. Give our experienced team a call on 01792 430100, or email hannah@mccartanlettings.co.uk. 
Source: Rightmove Rental Trends Tracker Q2 2017
Related: What does Swansea's &500m regeneration bid mean for the rental market? / Rents slow in Wales after record growth for Swansea in 2016