Why Won't Landlords Let to Benefits Tenants?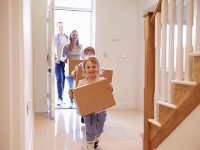 The homelessness charity Shelter have been raising awareness of the difficulties housing benefit claimants face when looking for private rental properties. 
According to the Residential Landlord Association's (RLA) Housing Benefit expert Bill Irvine, housing benefit accounted for some &16 billion in revenue for association tenants in 2017, producing between 40-65 per cent of rental income, with 95 per cent of payments going direct to associations – the preferred method by tenants.
Similarly, &8 billion is paid to private tenants with around 30 per cent nationally paid direct to landlords.
Obstacles to Renting
Many tenants come up against difficulties when adverts by private landlords and letting agents say 'no DSS' (an outdated term which is still sometimes used for housing benefit payments).
Data compiled by RLA PEARL confirmed that 62% of landlords are unwilling to let to benefit applicants due to the added risk of rent arrears. Their research also showed that a staggering 61% of Universal Credit tenants were in arrears in 2018, justifying landlords' concerns. Given criticism of the way Universal Credit has been rolled out, this doesn't come as much of a surprise. 
Irrespective of the risks, Shelter are claiming that stating a property is "no DSS" is discriminatory, and they are intending to create class action law suits against landlords and agents who advertise in this way.
An additional conflict arises when landlords' mortgages and insurances request information about their tenants' work situations, and levy high premiums on the landlords or refuse to cover them altogether.
Research carried out last year by the RLA's mortgage consultants 3mc found that 66 per cent of lenders (representing approximately 90% of the buy-to-let market) do not allow properties to be rented out to those in receipt of housing benefit. These lenders include TSB, Virgin, and Natwest.
Last month, Helena McAleer, a landlord from Northern Ireland, contacted her bank Natwest after she discovered that the value of her property had increased and that there was a potential that she could release equity from the house.
Following discussions with the bank, she was told that she would no longer be able to receive her buy-to-let mortgage from Natwest as it was the bank's policy not to allow rentals to benefit claimants.
Natwest have since started reviewing their lending practices.
If a landlord specifically instructs their letting agent that they have a mortgage or insurance policy that won't allow for housing benefit claimants, there is a legal reason why the agents might advertise as "no DSS".  
Delays in Rent Payments
Another obstacle facing housing benefit applicants is that most Assured Shorthold Tenancy (AST) agreements are set up to have the rent and deposit paid a month in advance. 
Housing benefit is paid in arrears and then on a 4-weekly basis, rather than per calendar month. Applications for housing benefit can also be delayed for between 6 to 12 weeks due to administrative backlogs with councils.
Although the rent when paid by housing benefit is guaranteed, waiting for payments and negotiating different payment dates each month is very complicated for accounting when compared with a non-housing benefit applicant who always pays on the same date. This is more appealing to some landlords.
Clawback
A risk to landlords who accept housing benefit, according to Bill Irvine, is the administration across the UK is poorer now than ever before; as cash-strapped councils baton the hatches by cutting back on staffing levels and critical training, they have also been seen to be significantly increasing the rate at which they clawback housing benefit over-payments.
If landlords have received these payments directly from the council, they become liable for paying that money back. If the tenant received them and passed the rent on, they are still being asked to return money they've already spent.
These clawbacks currently account for &1.3 billion in potential recoveries every year.  There's a clear correlation between housing benefit payments and rent arrears.
This adversely impacts on the Private Rented Sector landlords and housing associations' cash-flows and rent arrears levels.
No tenant wants to be in rent arrears, either, and being in arrears can make it more difficult for tenants to find rental properties in the future.
David Smith, Policy Director of the RLA comments, "The private rented sector can play a key role not just in housing the homeless but preventing people becoming homeless in the first place. Action is needed on a number of fronts to boost the supply of homes to rent to meet demand and reform the benefits and the court system to give confidence to both tenants and landlords."
At McCartan Lettings, each enquiry we receive from an applicant is considered on an individual case-by-case basis, and matched accordingly with the requirements of our landlords. If you're looking for a proactive letting agent, give the team at McCartan a call on 01792 430100.
Sources: RLA / Landlord Law Blog / Property Industry Eye
Related: Tenants Worry over Deposit Delays / Demand Doubles for 40-Something Renters