Christmas Opening Hours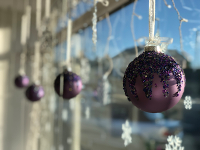 During the festive break, our office opening times will be as follows:
Friday 21st December - 9am to 4.30pm
Monday 24th December to Tuesday 1st January - CLOSED
Wednesday 2nd January - 9am to 5.30pm
Managed Landlords and Tenants
Landlords can expect rent payments that have been received up to and before close of business on Friday 21st December to be paid to them on that day. If your rent is received after this date, it will be paid to you on Friday 28th December, or when the office opens for the new year.
Tenants can continue to report maintenance via our website while the office is closed, but only emergencies will be dealt with. We will be sending out another email in December to remind you of how to report emergencies, so please keep your eyes peeled.
Let Only Landlords
Now is the best time to get in touch with your tenants to ensure they know how to contact you over the festive period. You don't want to start the new year with an avoidable bill for an emergency out-of-hours contractor your tenants called because they couldn't get hold of you!
Preparing for Winter
Maintaining your property is a necessary part of being a landlord. Planning maintenance in advance should help minimise any unexpected repairs and allow you to make more cost-effective decisions about how they should be done.
Tenants also have a responsibility to maintain their rental property, and we would encourage an active approach to addressing that.
Check out our blog on how you can prepare by clicking here.
We look forward to working with you in the new year!