100,000 Welsh Landlords Unaccounted For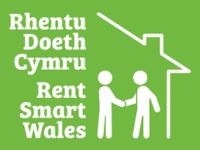 It's now been 2 years since it became a legal obligation for landlords and agents operating in Wales to be registered and licensed under Rent Smart Wales (RSW).
The legislation officially came into effect in November 2015. The November 2016 deadline marked the end of a 1-year grace period for landlords and agents to comply before policing and enforcement would begin.
The prosecutions have started rolling in and interestingly, the Welsh Government have released a report evaluating the scheme. 
Rent Repayment Orders
This time last year, we reported that the first non-compliant letting agent had been prosecuted. They received a fine of &4,600 and were ordered to comply immediately.
The first non-compliant landlord was fined &5,570 in May 2017.
On their anniversary date this year, RSW announced they had brought their first rent repayment order against a landlord (and former letting agent!). The case was taken to the Residential Property Tribunal (Wales), who have issued a rent repayment order on top of the fines, costs, and victim surcharges already levied against them. The landlord must now repay all of the rent they received whilst operating illegally – all &22,000 of it!
Criticism
There has been criticism of the scheme in Wales, with landlords saying they don't understand what is required of them, and enforcement officers relying on agents, tenants, and even neighbours to report unlicensed landlords to them.
There was also a delay to enforcing the law, despite the clearly marked grace period coming to an end.
At the Future Renting Wales conference in Cardiff this week, David Smith, Policy Director for the Residential Landlords Association (RLA) said that the scheme had not been made in conjunction with, or considered in the context of, other licensing schemes. Landlords who require different licenses are being asked to supply the same information to two different council. 
Evaluation
The Welsh Government conducted an evaluation study of Rent Smart Wales in June this year.
The study found that despite criticism to the contrary, the majority of Welsh landlords were aware of what was required of them. It did conclude that more needed to be done to raise awareness among those not involved in landlord forums or who lived either in more rural areas or outside Wales.
The Government interviewed unlicensed landlords and asked for the reasons why they had not yet complied. Answers included not thinking the law applies to them, and not having yet had the time.
In interviews with letting and managing agent governing bodies, it became apparent that in some areas, there had been no consultation on how enforcement would be managed between local authorities and RSW until 6 months after the November 2016 deadline had passed. This would explain the aforementioned delay!
Enforcement
In 2016, RSW believed there were 201,782 dwellings in the Private Rented Sector (PRS) in Wales. According to them, 115,000 unique landlord accounts have been made on their website. If we assume each one of those is now correctly registered/licensed, that still leaves just shy of 100,000 Welsh landlords unaccounted for – and technically operating illegally.
Local authorities are employing a range of approaches to identify illegal landlords. These include obtaining information from existing databases such as housing benefits and council tax, focusing on known "problem" areas, and manually checking properties when they receive a complaint regarding conditions.
There is still an emphasis on agents, tenants, and neighbours to report unregistered and unlicensed landlords.
However difficult enforcement may be proving, this latest rent repayment order makes it clear that RSW are sticking to their promise to accept no excuses for non-compliance where they find it. 
Compliance
If you are the landlord of a property in Wales, or if you manage a property in Wales on behalf of a landlord, Rent Smart Wales affects you. If you aren't sure how, now is the time to visit their website and seek advice.  
If you're a self-managing landlord and you're looking for a compliant, proactive agent to take over management of your property, please give the team in the office a call on 01792 430100.
Sources: Welsh Govt / Property Industry Eye / Rent Smart Wales
Related: Rent Smart Wales 2nd Anniversary / Illegal Landlords Prosecuted by Rent Smart Wales