MD of Swansea Letting Agency Nominated for Regional Award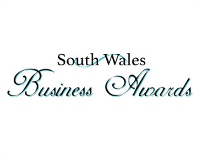 Hannah McCartan, MD of McCartan Lettings in Killay, celebrates being a finalist in the category of Female Entrepreneur of the Year at this year's prestigious South Wales Business Awards.
The South Wales Business Awards, now in their 10th year, highlight the very best of businesses across the South Wales region.
The awards organiser, Wesley Skene, comments "WS Marketing is delighted to announce the nominees for the Female Entrepreneur of the Year. Each year, the standard and number of applications rises. 2017 has broken all records for applications across all categories."
"Every nominee is a truly outstanding business and one of the leading lights of the South Wales Business Community."
Hannah's nomination came not only from her success as the Managing Director of an already multi award-winning letting agency, McCartan Lettings, but also the opportunities she has created to grow her own buy-to-let property portfolio and be mortgage-free on her own home within 5 years.
Last year, she also started her own family, and so made the bold move to restructure the company to ensure she could continue to lead the team and drive the business forward, and at the same time spend time with her new baby. The restructure took 6 months to plan, and meant training and empowering her team so that she could delegate many of her day-to-day tasks to them.
Since then, the company has gone from strength to strength, and she is now able to focus more on her weekly blogs and monthly property newsletter, helping landlords in Swansea to get the most from their property investments.
Hannah says "I'm absolutely delighted to be nominated for this prestigious award. I would like to thank Wesley at South Wales Business Awards for this great opportunity, and my team at McCartan Lettings for all the amazing work they do."
In her video interview*, Hannah explained: "I've been able to grow and develop a letting agency where we don't just let property, but work in partnership with landlords from the very beginning of their buy-to-let journey towards getting the right tenant for their property.
I'm able to draw on not only from my 15+ years' experience of the buy-to-let market in Swansea, but also my own experience of buying property to let, to be able to best advise my landlords from sourcing the right property for their investment needs to securing long-term, stable tenancies."
The nominees were judged by an independent panel, and the winners announced at the lavish awards ceremony at the Bear Hotel in Cowbridge.
If you would like some free advice on property investment in Swansea, give Hannah a call on 01792 430100, or email her at hannah@mccartanlettings.co.uk. 
*video interviews with all the nominees were aired on the night of the awards.