PropertyFile Launches for McCartan Clients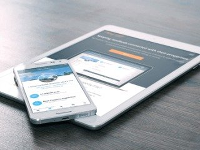 All of McCartan Lettings' landlords and tenants have now been invited to use the recently launched PropertyFile, an online communication tool that allows landlords and tenants to access their accounts and report maintenance 24/7.
The revolutionary service we are now able to offer to all of our managed clients combines the best of online technology and our award-winning dedicated lettings team.
We've listened to what our landlords want in terms of accessibility and transparency of their accounts, namely when maintenance is being undertaken.
With Property File, our landlords will be notified when a works order has been issued with details of what the issue is and what the plan of action is to remedy the issue.
This, of course, doesn't take away from us picking up the phone to discuss larger issues that need discussion and costs approved, but the little things that can add up over time are the ones that landlords want to be kept more informed about.
PropertyFile will also store all the important documents relating to a tenancy, such as tenancy agreements, monthly statements, Gas Safety dates, and the latest PDF copy of the property visit report, for ease of access. Everything to do with the property is kept in one place online.
Tenants also have their own account with PropertyFile, and are also able to report maintenance through the new app which is integrated into the software we use day-to-day in our office.
The lettings industry is on the cusp of a revolutionary digital age, and we need to develop our service and the way we do business to meet the expectations that technology now offers to everyone. Property File is just the start of what we will be able to do in the future, but this will give us the strong foundations we need to be able to adapt and develop for the future.
The aim is to really redefine how lettings works by utilising what online technology can offer and combining it with a dedicated team of lettings professionals and with best practice at the heart of it all. 
if you would like to know more about how Propertyfile will benefit you as a McCartan landlord or tenant, please give the team a call on 01792 430100.