Tenants' Worry over Deposit Delays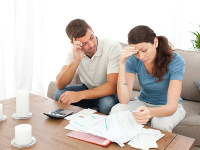 Mortgage lender Nationwide has reported that nearly a fifth of tenants renting from private landlords or agents are waiting more than 3 months to get their deposits back.
Nationwide and subsequent media articles on their report shine the spotlight on landlords and agents, suggesting the fault lies with them. However, backlogs with disputes and wrongful claims with the deposit protection providers could be the real culprits for the delayed settlements and returns.
Dispute Backlogs
Research conducted by Nationwide has found nearly one in five tenants wait more than 3 months for the return of their security deposits. One in four wait more than 6 months.
But almost half reported that they received their deposit back within 1 month.
Policy Director of the Residential Landlords Association (RLA), David Smith, has suggested disputes are the cause of these delays.
If a landlord and tenant cannot come to an agreement over deposit deductions, they can elect to submit the claim to an alternative dispute resolution (ADR) service. These services are administered by the deposit protection providers, and the providers then implement a timeline for when information can be submitted and reviewed, decisions made, and deposits returned.
Despite a misquote by the BBC in their recent article on the subject, undisputed portions of the security deposit should be returned to the tenants within 10 days. Different protection providers outline different time frames for contacting tenants to discuss deposits where there are deductions to propose.
Speaking with the Deposit Protection Scheme (DPS) this week, McCartan Lettings were advised that they have a backlog of decisions to make. This backlog is causing the DPS to break deadlines they themselves have set, which is leaving both landlords and tenants out of pocket.
The DPS would not comment how long they needed to clear the backlog, only for us not to contact them within 2 weeks about a particular case. 
Wrongful Claims
Looking at the research, industry news outlet Property Industry Eye noted that two in five tenants surveyed had been charged for wear and tear.
Wear and tear is one of the main reasons for deposit disputes. Working out what constitutes "fair" isn't always easy to do when it comes to rental properties. In most cases, there needs to be an apportionment calculation made on top of that as everything inside a rental property has a lifespan which is always depreciating. If you're like to read more about wear and tear and apportionment, please click here.
Knowing how to propose reasonable deductions and having evidence to support them is crucial to obtaining swift resolutions.
But even where reasonable deductions are proposed without the involvement of independent adjudication, there can be issues. McCartan Lettings have discovered that there is an issue with the DPS system that means landlords and agents can't accept counter offers put forward by tenants when they are negotiated. Landlords and agents are instead forced to submit the deposit for ADR, needlessly adding to the aforementioned decision backlog and resulting in delayed returns.
Specialist Lending Director for Nationwide, Paul Wootten, comments "To ensure all private tenants have a better and more uniform experience, we need to consider more pragmatic solutions, including transferring deposits from one tenancy to the next, providing appropriate short term loans and guarantees."
What is a Deposit for?
What Wootten doesn't take into account is the point of the deposit, how landlords and agents are to issue Prescribed Information, the effect taking out a loan might have on a tenant's credit score, or the ethics of encouraging tenants to start new tenancies in debt.
He also doesn't address how this would work in relation to overlapping tenancies. Although a tenant shouldn't have two Assured Shorthold Tenancy Agreements in place at one time, it is not an uncommon practice for tenancies to overlap by a couple of weeks to allow tenants to physically transfer their belongings between properties.
Hannah McCartan, MD McCartan Lettings comments "acting swiftly to ensure the return of a tenants deposit or release to the landlord for legitimate reasons is crucial. What we are seeing on a daily basis is the DPS under pressure due to an extreme backlog in disputes. From what we can see of their new system, it seems to be stemming from not being able to negotiate and agree returns, and instead we are being forced to go into ADR with tenants. This shouldn't be the case and the DPS need to urgently review their working procedures. 
Avoiding end of tenancy disputes is also key. We are constantly working with our landlords and tenants, setting expectations for ending a tenancy, and educating them on the processes we have to go through to minimise the risk of a dispute". 
If you're looking for a proactive agent, give the McCartan team a call on 01792 430100.
Sources: BBC / Property Industry Eye
Related: What is Fair Wear and Tear? / 4 Tips to Make Your Rental Feel Like Home