Preparing Your Property for Autumn and Winter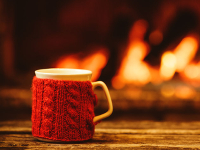 Now we've recovered from that unexpected scorcher of a Summer, it's time to consider preparing your rental property for Autumn and Winter.
Maintaining your property is a necessary part of being a landlord. Planning maintenance in advance should help minimise any unexpected repairs and allow you to make more cost-effective decisions about how they should be done.
Tenants also have a responsibility to maintain their rental properties, and we would encourage an active approach to addressing that.
Landlords
Boiler Servicing: a regular service can reduce the likelihood of a breakdown and prolong the life of the boiler. Asking an engineer to carry out a service at the same time as your annual gas safety certificate checks can also reduce the costs (and the time!) associated with multiple visits.
Gutter Cleaning: though this is often assumed to be a tenant responsibility, gutter cleaning is actually a landlord job. This will help prevent blockages that, as well as being a nuisance, can cause damp within a property. Damp can be costly and take a long time to rectify. Prevention is usually easier than cure!
Christmas Call-Out Charges: if you self-manage, plan when you will visit your tenants next year and make sure they know how to contact you or a nominated contractor over the festive break. You don't want to start the new year off paying a huge bill for an out-of-hours plumber your tenants were forced to call when they couldn't get hold of you!
Tenants
Gardening: keeping gardens tidy, lawns mowed, hedges trimmed, and paths and patios free of weeds are all tenant responsibility. Start thinking now about your end of season tidy-up – and keep an eye on the weather!
Ventilating: don't forget to heat and ventilate your property! It might be cold, but your home still needs air to circulate to keep it fresh and clean and free from mould and mildew. Consult the Rent Smart Wales Guide to Mould and Mildew for more information.
Bleeding Radiators: some tenants don't realise this comes under their remit, but bleeding radiators is a fairly simple task that will help get the best from your heating system and keep it healthy.
Prompt Maintenance Reporting: this is the same all year round, but please ensure that you report maintenance promptly and to the correct person. McCartan's managed tenants receive emails periodically reminding them how to report maintenance to us. The last one was sent in August, and we will be re-sending at the start of December.
Frozen Waste Pipes
With the bad weather we had last winter, there were an increased number of reports of boiler breakdowns due to frozen waste pipes. If your boiler stops working and you suspect your waste pipe is frozen, there are a couple of ways you can safely thaw it – click here to read the advice from the RLA on this. Under no circumstances should you conduct repair work on the boiler itself.
If you would like recommendations for any qualified, insured contractors, or if you're looking for a proactive managing agent, please don't hesitate to get in touch. Give the team in the office a call on 01792 430100.