McCartan Welcomes a New Member of Staff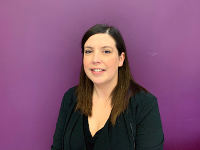 This month, we are pleased to introduce you to a new member of staff, Laura Parry.
Laura brings with her lots of experience from working in the Private Rented Sector, and has worked not only in property management, but also in inventory and inspection services. She is also a member of Association of Residential Letting Agents (ARLA).  We're really excited to welcome Laura to the McCartan team!
She joins us just as we have changed over to a new, cloud-based property management software system. We are invested in keeping up-to-date with the latest technologies, and we're excited that this will help us to improve the service we provide to you as McCartan clients. Please bear with us while we go through the teething stage!