Online Fraud Targeting Tenants on the Rise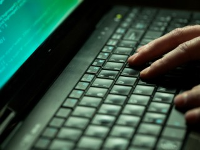 We are warning all tenants about online fraudsters who are targeting would-be-tenants on private landlord pages on sites such as
Facebook
,
Gumtree
, and
Airbnb
.
The advertisers pose as landlords and offer properties they do not own at reduced rental prices, using agents own marketing photos to lure prospective tenants in. They then request deposits and rent up front, and promise to send contracts and keys in the post.
Scams in Swansea

We have been made aware by a concerned member of the public that an online fraudster is running a scam on one of our properties here in Swansea, using our marketing photos and advertising it as a private let.

She was told by the fraudster that he didn't live locally, but that she could view the property by looking through the windows. Thankfully, this rang alarm bells for her, and she contacted us to see if the landlord was also marketing it privately, which we have confirmed is not the case.

Some would-be tenants prefer to deal directly with the landlord, saving money on referencing and admin costs. One of the benefits of working with a reputable letting agent is that the landlord is also checked to ensure tenants are protected against imposter landlords - people who claim to own the property, but don't.

We are urging all private tenants to do basic due diligence referencing on their prospective landlords before parting with any money.

Further Afield
Two other agencies in Weston-Super-Mare have also been targeted, and
Telford & Wrekin Council
have
issued a warning to consumer
s
 about scammers posing as estate agents. It is unknown if it is the same fraud ring using different accounts, or individuals getting wind of an easy scam.
As estate agents don't have any control over the use of photos and information which is publicly available online, this type of crime is worryingly easy to set up, and preys on vulnerable tenants.
Following our warning, both
Wales Online
and
Property Industry Eye
have published articles on this topic. Managing Director of McCartan Lettings, Hannah, has been interviewed today by
Swansea Bay TV
talking about the scam too.
Subletting
In another case, a tenant has been caught posing as a landlord on Airbnb and taking bookings for holiday lets.
Not only is the tenant in breach of his contract with his landlord, he is also in breach of his contract with Airbnb.
His actions also make the actual landlord's property insurance invalid, which puts everyone involved at risk. It also puts the guests at even greater risk of having their booking cancelled at short notice with little or no alternative accommodation to go to.
When Airbnb were contacted about the advert, they claimed they could not do anything to stop the listing, and could not discuss anything to do with the property with anyone other than the 'host' as it breached their confidentiality. This raises further questions as to how much responsibility and care Airbnb has to the unsuspecting public who making books through their site.
Airbnb are reporting a 52% loss of listings in their hometown of San Francisco, USA, this week following a tightening of regulations on short term lets in the city. It is assumed the losses are due to tenants renting out rooms through the company without their landlord's knowledge or permission.
Sources
:
Property Industry Eye
/
BBC
 /
Telford and Wrekin Council