Government to cut BTL mortgage approvals by 20%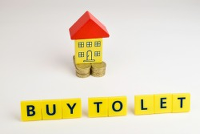 Currently an unregulated industry, the buy-to-let mortgage market has seen an unprecedented increase in applications over the past few years due to low interest rates and poor options for other investments. Generally the rule of thumb to obtain a BTL mortgage is that the rent should be no less than 125% of the monthly mortgage interest cost.
With the changes, lending rules will be tighter. Lenders for landlords with four or more properties will need to check the following:
• check the rental income was sufficiently higher than the monthly mortgage cost (the "income coverage ratio" or ICR);
• take into account additional costs - such as management charges and lettings agency fees - when calculating the income coverage;
• take into account the new, higher tax that will apply to buy-to-let investors' income from 2017 when working out the coverage ratio.
This will undoubtedly limit the number of mortgage approvals in the future and make it impossible for some to obtain a mortgage at all.

Existing investors who are looking to do a basic re-mortgage shouldn't have too many concerns. However releasing equity from a property will be more difficult. The Bank of England is trying to stop this practice with the changes they are proposing.
Mark Harris of mortgage broker SPF Private Clients, said: "The premise upon which countless buy-to-let portfolios were founded - that you release equity from one property to put down as a deposit on another - no longer applies.
"Landlords quickly learnt that you grow your investment and spread your risk by having several properties.
"But with lenders set to impose tougher criteria on additional borrowing, this may no longer be feasible."
David Smith, the RLA's policy director, said: "The Bank needs to be careful that it does not over-react to the current surge in buy-to-let applications which are aiming to beat the tax increases coming shortly.
"These include a 3% extra levy on Stamp Duty and abolition of mortgage interest relief. It is likely that the impact of these will significantly reduce the demand for borrowing.
"We would urge the Bank to tread carefully and avoid any premature moves that could stifle the supply of the 1 million rental properties the country desperately needs."
For more information can be found in these articles: 
www.telegraph.co.uk/investing/buy-to-let/im-a-buy-to-let-investor