Privacy Policy Update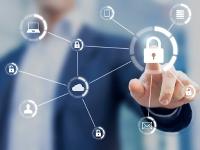 As we're sure you're aware, new data protection rules came into effect last week that have tightened rules surrounding data storing and handling, and have required companies to clarify the way in which they use data. 
We have updated our Privacy Policy in line with these new rules:
McCartan Lettings & Property Management Ltd is committed to ensuring that your privacy is protected. We have developed this policy so that you can feel confident about the privacy and security of the personal information that you provide to us.
This privacy policy only covers McCartan Lettings & Property Management Ltd and our website. Links within our website to other websites are not covered by this policy, and consequently we accept no responsibility or liability for these sites. We encourage you to read the Privacy Statements of our partners when entering their domain(s).
You do not have to provide any Information in order to use the Website.
Personal Data and Data Protection
We work in accordance with the Data Protection Act 1998 and comply with its regulations, as well as those outlined by the 2018 GDPR update.
We collect and hold personal data for the purpose of marketing properties for let, vetting applicants for viewings, referencing tenants, drawing up assured shorthold tenancy agreements, and to facilitate the on-going management of tenancies.
We take all reasonable care to prevent any unauthorised access to and use of your personal data. Our employees and contractors are aware that any information provided by you is confidential and is to be used only for the purpose for it is intended. We do not provide lists of our web processed data to any third party.
Personal data collected will only be shared with the following parties:
Tenant Shop (for informing utility suppliers of beginning and ending tenancies)
Relevant Utility Suppliers (on occasion, for the purpose of opening and closing utility accounts at rental properties and contacting relevant bill payers)
HomeLet (for tenant referencing)
Contractors ( to arrange access in the event maintenance issues arise that need professional diagnosis or repair)
Brief Your Market (for sending mass emails containing information such as office opening hours and our monthly newsletter)
We are required by law to supply HMRC and Rent Smart Wales with information regarding landlords we have conducted business with each year.
If we collect data for the purpose of property consultations or vetting applicants and you do not market with us or view/apply for a property with us within six weeks, your data will be deleted from our system.
If you request information regarding any other services including quotes for insurance or assistance from Tenant Shop to change utility suppliers, we will obtain your consent before sharing any personal data.
To protect your data, we put in place various security procedures including use of firewalls and backup measures, but it should be noted that the internet in and of itself is not a secure medium. We limit access to data to relevant personnel and password-protect all machinery holding personal data.
Data Retention and Withdrawal of Consent
In accordance with your rights under the Act, you may request the amendment of the personal information held, or to cease receiving direct marketing materials even after consent has been given. You may opt out or instruct us not to send you details of properties for rental or services we offer by telephoning on 01792 430100 or email us at info@mccartanlettings.co.uk.
You can unsubscribe from our newsletter at any time by amending your subscription preferences, or clicking "unsubscribe" at the bottom of the newsletter email.
You may also instruct us to remove your details from our database entirely by writing to:
McCartan Lettings & Property Management Ltd,
436 Gower Road,
Killay,
Swansea,
SA2 7AJ. 
Please note that we are legally obliged to hold six years' worth of records for our clients in archive.
Cookies and Disclosure in the Event of Acquisition
Our web site uses cookies. We only use cookies in order to make your use of the Website easier. Cookies in themselves do not personally identify users, although they do identify a user's computer.
You can choose to not receive a cookie file by enabling your web browser to refuse cookies or to prompt you before you accept a cookie. You can read more about cookies and their use at the Interactive Advertising Bureau's dedicated website: www.allaboutcookies.org.
In the unlikely event that the business of McCartan Lettings & Property Management Ltd is sold or merged with another business, then your details may be disclosed to the company.
All changes to our privacy policy will be posted on our web site.
If you are concerned about information disclosure or have any questions about this Privacy Policy or your dealings with McCartan Lettings & Property Management Ltd, you can contact us via the feedback section on our site, or by contacting us at the following address:
McCartan Lettings & Property Management Ltd
436 Gower Road
Killay
Swansea
SA2 7AJ
You can read our Privacy Policy on our website by clicking here.