6 Home Improvements that Offer the Best Return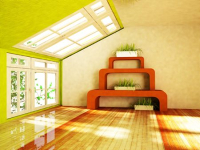 When considering investing in property, most landlords look towards what yield the property can generate – meaning how much the rent stacks up against how much you buy it for. But that's not the only thing to consider when looking at property. Increasing the property's capital value (how much it is worth) can be just as important and can add tens of thousands of pounds to the property's value.
Some landlords look at 'growth areas', where their investment properties should naturally grow in value due to the area as a whole increasing in value.
Done well, investing into the property can also be a good way of increasing the property's value, such as improving the kitchen. Not only can these improvements go a long way in increasing capital value, but rental income should increase too as tenants will always pay a premium for the best presented properties.
Award-winning Kitchen Designer Emma Reed of Enterprise 2000 in Swansea has put together 6 top home improvements to maximise value and see your return on investment grow:
6. Kitchen
Average Cost: £9,600
Average Profit (if property is for sale): £4,750 – 49% ROI*
The kitchen is often the room in the house most in need of an update, and creating a ready-made, attractive space can make buyers – and renters – willing to pay more as well as increase the value of the property. 
Many people think upgrading the kitchen is too expensive, but it can be done quite cheaply these days. The more important things to upgrade are the units and worktops, any tiling, appliances, and flooring.  Modern models in a neutral colour would be the way to go.
McCartan adds: In our experience, a nice kitchen can really make a difference to how quickly a property is let, helping minimise void periods.
5. Loft Conversion
Average Cost: £24,600
Average Profit: £12,000 – 50% ROI
Loft conversions are becoming increasingly attractive and really utilise extra, otherwise often "dead", space, so it really is a win-win. Although a more pricy home enhancement, a loft conversion will add a whole new floor to your property – especially if you include within it an ensuite bathroom. You can then use the space for whatever you want from a home gym or office to an extra guest room.
4. Roof
Average Cost: £4,150
Average Profit: £2,600 – 63% ROI
When thinking about home improvements that deliver the best return, the roof is often neglected. If you maintain your roof well, ensuring there is sufficient insulation and all is in good condition, a good old-fashioned clean will do the trick.
If you live in an area with frequent bad weather and the roof isn't in the best condition, you might want to think about replacing it.
3. Extension
Average Price: £19,750
Average Profit: £14,000 – 71% ROI
As each extension is different, the cost can vary considerably, so some research into whether the cost is worth it and whether similar houses in the area have benefited from a similar development might be a good idea.
If you have space to do so, extending your property will add more space, rooms, and even floors – though they can cut into garden space.
2. Garden
Average Cost: £4,550
Average Profit: £4,000 – 88% ROI
We Brits love our gardens, so naturally, this is an area of the home we pay particular attention to. We've all seen properties with messy, overgrown front gardens and we know what a bad impression this can create of the house and its interior before we've even seen inside. Therefore, landscaping your front garden is just as important as the back garden.
Garden improvements don't have to be extravagant. In fact, over-landscaping can have the opposite effect, turning buyers (and renters) away if the garden is considered too "high maintenance". The trick is to make the gardens look well-looked-after and modern by making the most of the space.
1. Conservatory
Average Cost: £5,300
Average Profit: £5,750 – 108% ROI
Who would have thought that a conservatory would take the top spot for home improvements that deliver the best return on investment! It has been found that a high quality conservatory can greatly increase the value of your property. It makes sense though; conservatories add extra room, don't require planning permission, and they can add a whole different dimension to your property.
To get the most value out of a conservatory addition, make sure it fits in with the aesthetic of the property, and flows with the adjoining room.
It might not be suitable for properties with small gardens as it will take up a lot of outside space, which could lower appeal on the market.  
Any home improvements that are done well are a good investment, whether you're thinking of selling now or way in the future. Just remember to pay attention to your local market when deciding which improvements will give you the best return – and increase your capital appreciation.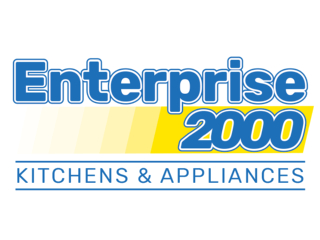 Emma is a kitchen designer who loves creating stunning spaces where memories are made.
If your kitchen needs upgrading, modernising, or just giving a bit more life, you can contact her by clicking here. 
* Return on Investment
Disclaimer: The information contained in this newsletter is of a general nature and no assurance of accuracy can be given. It is not a substitute for specific professional advice in your own circumstances. No action should be taken without consulting the detailed legislation or seeking professional advice. Therefore no responsibility for loss occasioned by any person acting or refraining from action as a consequence of the material can be accepted by the authors or the firm.
Sources: Enterprise 2000 / This is Money / Remodeling 
Related: 10 Marketing Tips for Renting Out Your Property / Quick Pre-Let Checklist for Landlords